Message from the Department Head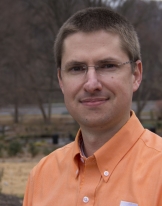 Welcome to Agricultural Leadership, Education and Communications!
Thank you for taking the time to explore our programs. Our department offers bachelor's and master's degrees that develop educators, leaders, and communicators to meet the grand challenges society is facing in food, agriculture, natural resources, and human sciences. Our faculty and staff care deeply about our students and stakeholders, and this is evident in our high-impact teaching, research, and Extension programs that are designed with you in mind. We hope you will join us as a student, friend, or participant in one of our programs.
Sincerely,
Christopher Stripling
Department Head
Our Mission
To serve Tennesseans, our nation, and the world by: Equipping current and future generations of educators, leaders, and communicators through agriculture; establishing strategic partnerships with communities and industry; seeking solutions through scholarship; and developing and delivering innovative outreach and Extension programs that deliver Real. Life. Solutions.
Our Vision
To be a premier social science department that aids society in meeting the grand challenges facing food, agriculture, natural resource, and human sciences.